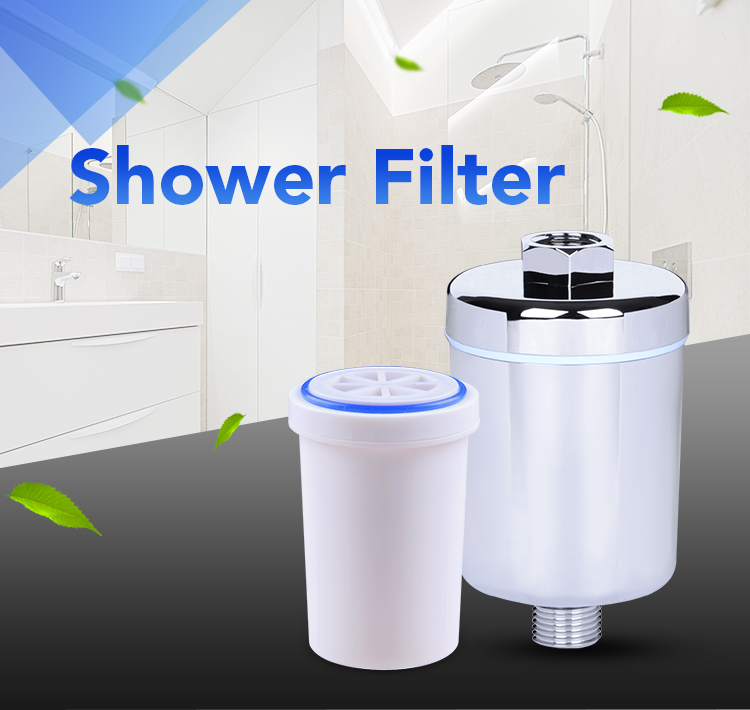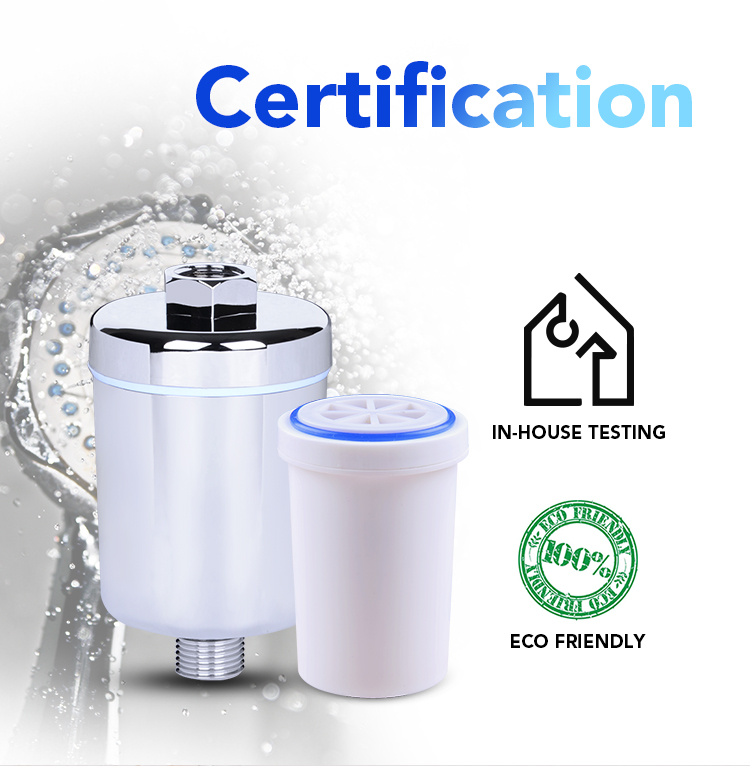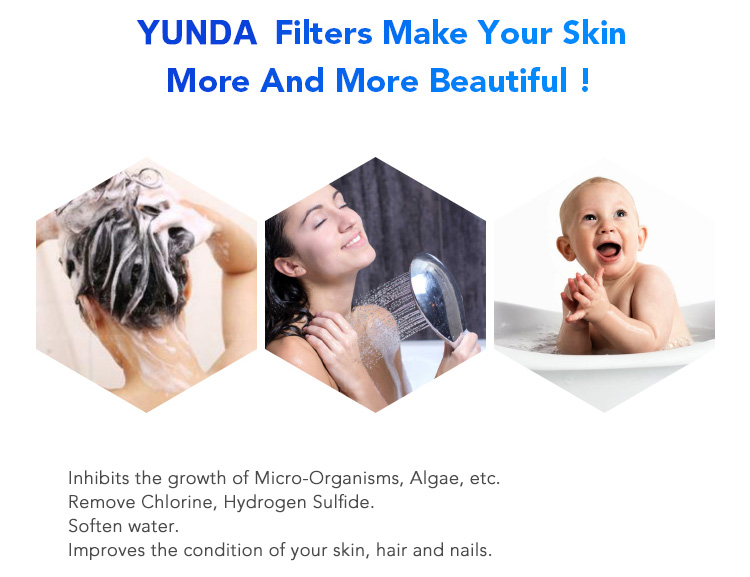 Shower Head Water Filter for Hard Water- Filter Media
Filter Netting: Remove rust, sands, sediment, etc
NSF certified Natural Coconut Shell Activated Carbon: Removing Chlorine, Odor, color, VOC, THM's, etc.
KDF55: Remove Chlorine, pesticides and Heavy Metals; Inhibit the growth of Microorganism; Improving the condition of your skin, hair and nails.
Calcium Sulfite: Remove Chlorine mainly.
Mineral Ceramic Ball: Provide mineral water.
Anisotropic Ferrite Magnet: Remove Iron, Manganese and Fluorine, create a softer, more energized shower "feel".